I love to travel and feel the energy of different cultures as well as nature, art and all living things. But at the end of the day, I travel home -- where my roots are and home always has a special place in my heart. I would like to introduce you to my home, Alsancak and its region, which also has a special place in my life. I personally and professionally strive to make Alsancak be that special place not only for me but for all its residents and visitors.
I can say that Alsancak (Karavas), which is located in Kyrenia district of Northern Cyprus, is a city intertwined with nature, between the mountains and the sea, full of magnificent scenery and warmhearted people. The true definition of this corner of the island is: pure natural beauty.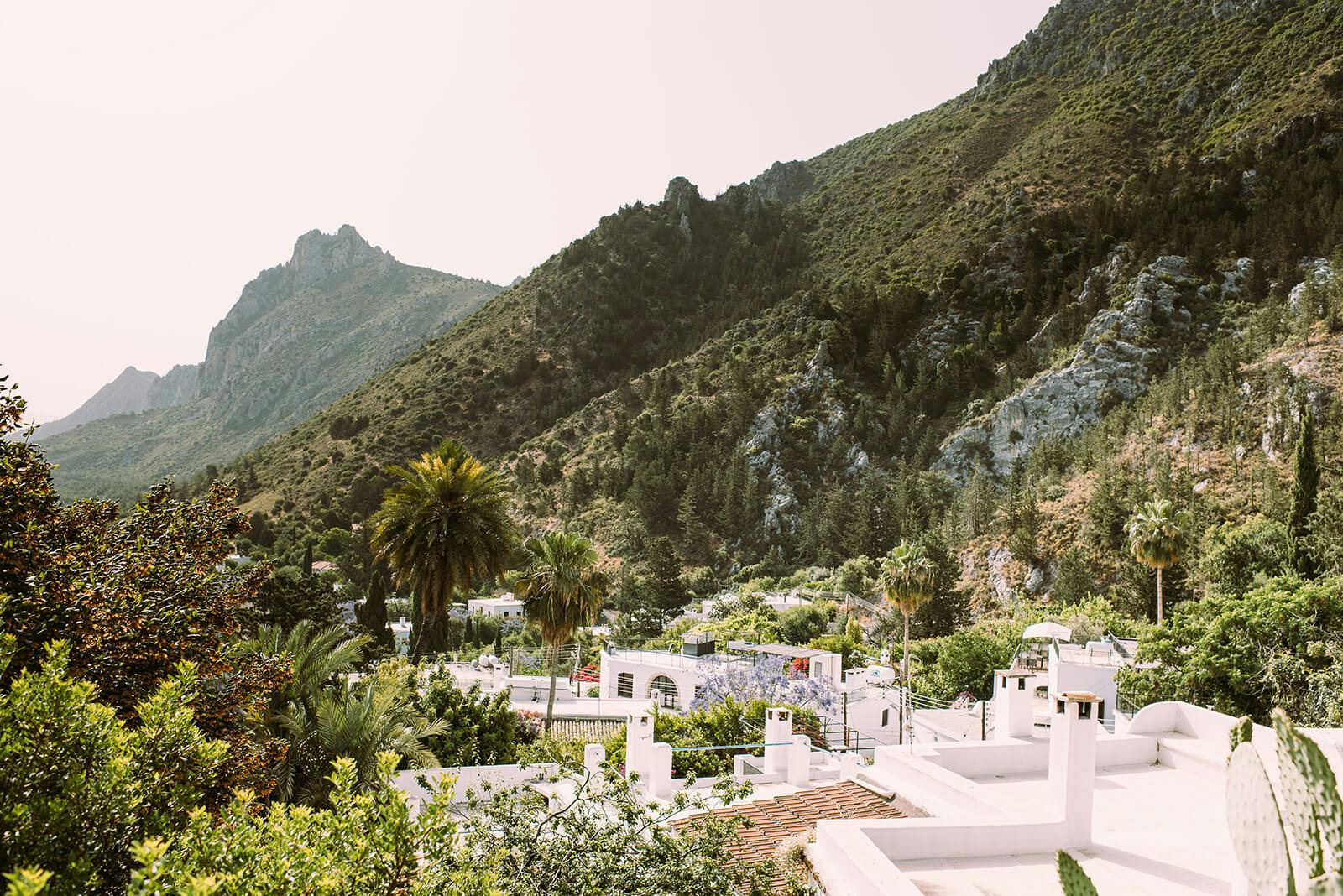 The calmness and vitality: The natural beauties of Alsancak
Be prepared for many breathtaking natural moments in Alsancak. As you stroll through the lush Alsancak mountains surrounded by endemic plants such as daffodils, asparagus, gömeç, local mushroom - gavcar and red mushroom, black grass, stewardess herb, egg grass, sage and endemic orchids, you'll be inspired to see the azure Mediterranean in front of you. It's like feeling close to the vibrant city with the scent of pine trees and orange flowers, but also far from the crowd of the noisy city life.
Alsancak is surrounded by many beautiful beaches. Escape Beach, one of the most known ones, is the best escape spot for the sea and sunshine when sunny days arrive. Also, on Escape Beach, there is a hidden cave near the shore waiting to be discovered by its visitors who love to dive.
After an energizing swim, a visit in the Natural Park is the perfect option: Walking, running, yoga or cycling can become one of your daily sports activities. You can also enjoy a variety of social activities such as mountain walks, orchid walks, private cycling activities, diving, fishing, water sports, as well as paragliding and scouting.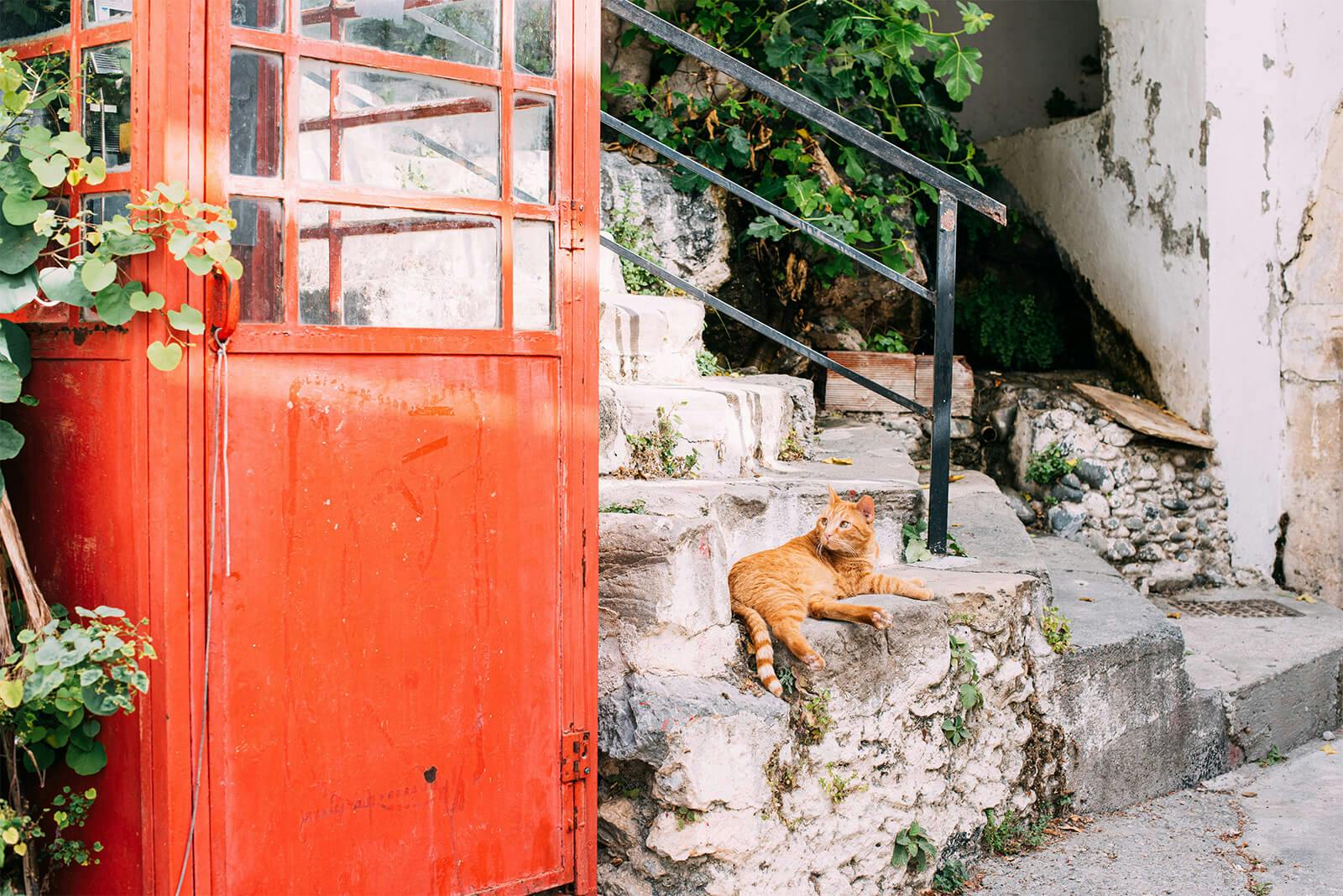 A warm host since 3000 BC: The unique historical values ​​of Alsancak
Lambousa, which is one of the most interesting regions around Alsancak, will make you feel like you live in a certain period of past with its historical structures such as Lambousa Fish Tank, queen pools, rock tombs, street fountains, monasteries and churches. How great it is to touch the ruins that emerged as a result of excavations in that area, dating back to 3000 BC and to witness the effects of Byzantine, Lusignan, Venice, Ottoman and English in the city.... I guess, being the intersection point of different civilisations throughout history gives Alsancak that unique historical vibe.
How about magical vibes? Well, Kyrenia Mountains -where Alsancak is located- has one magical corner: the Hilarion Castle, the inspiration for the fairy tale of "Snow White" by the world-renowned Walt Disney. You will be amazed by your own eyes while watching the castle in an astonishing resemblance to the castle in the fairy tale "Snow White" animation. As the historical structure of the castle is dazzling, you will admire its perfect view: The clean and warm waters of the Mediterranean.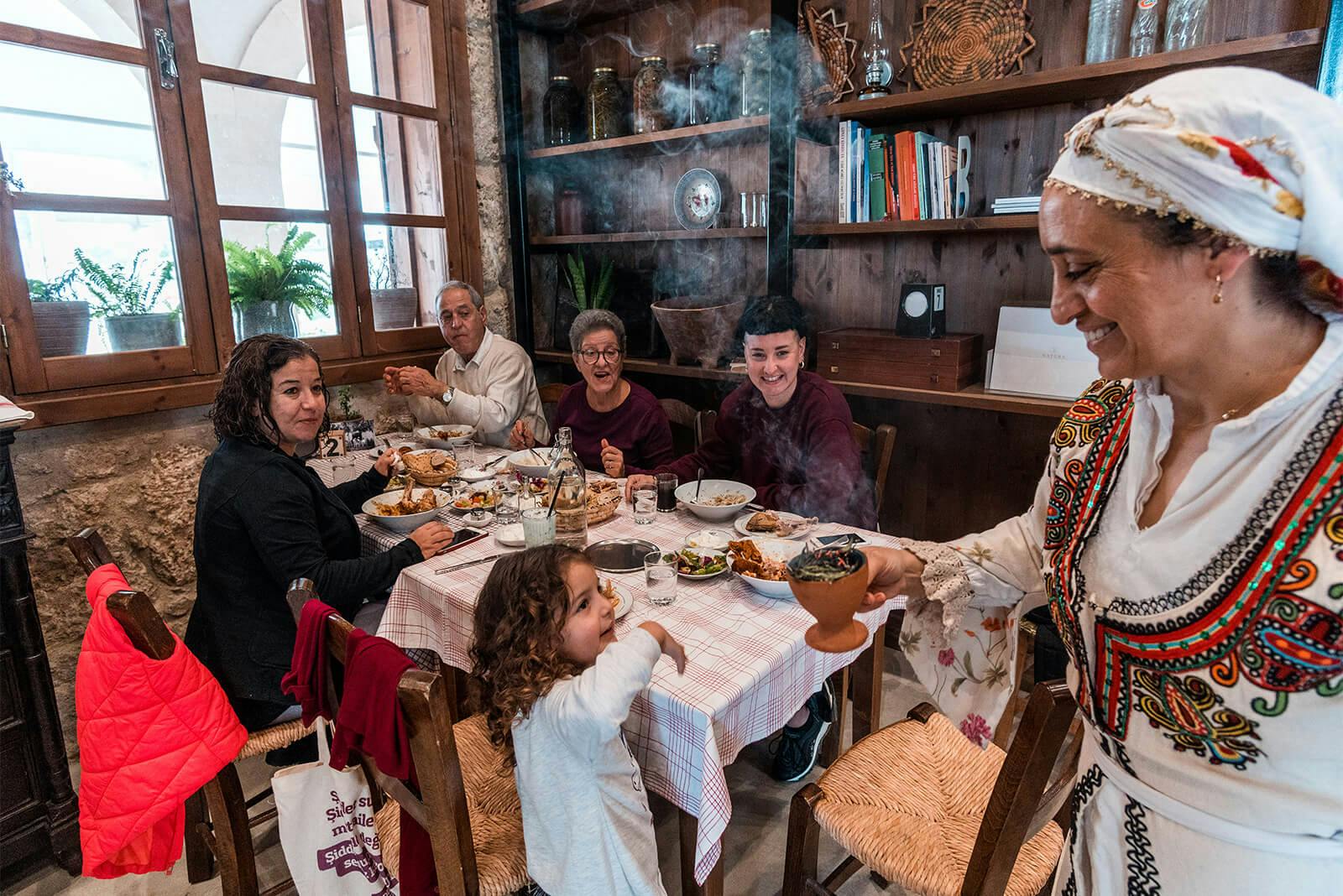 Warm and friendly: Alsancak Culture
People of Alsancak are known for attaching great importance to sports as well as social activities. Combining village and city life, we love to form that very special bond with nature even in the busy city life. Being a great neighbour and creating a great community is an important job to us: Sociability, vulnerability, warm communication, respect in nature, the art of living comfortably and peacefully, and most importantly, freely... All can be achieved by holding on to the values ​​of love, respect and tolerance.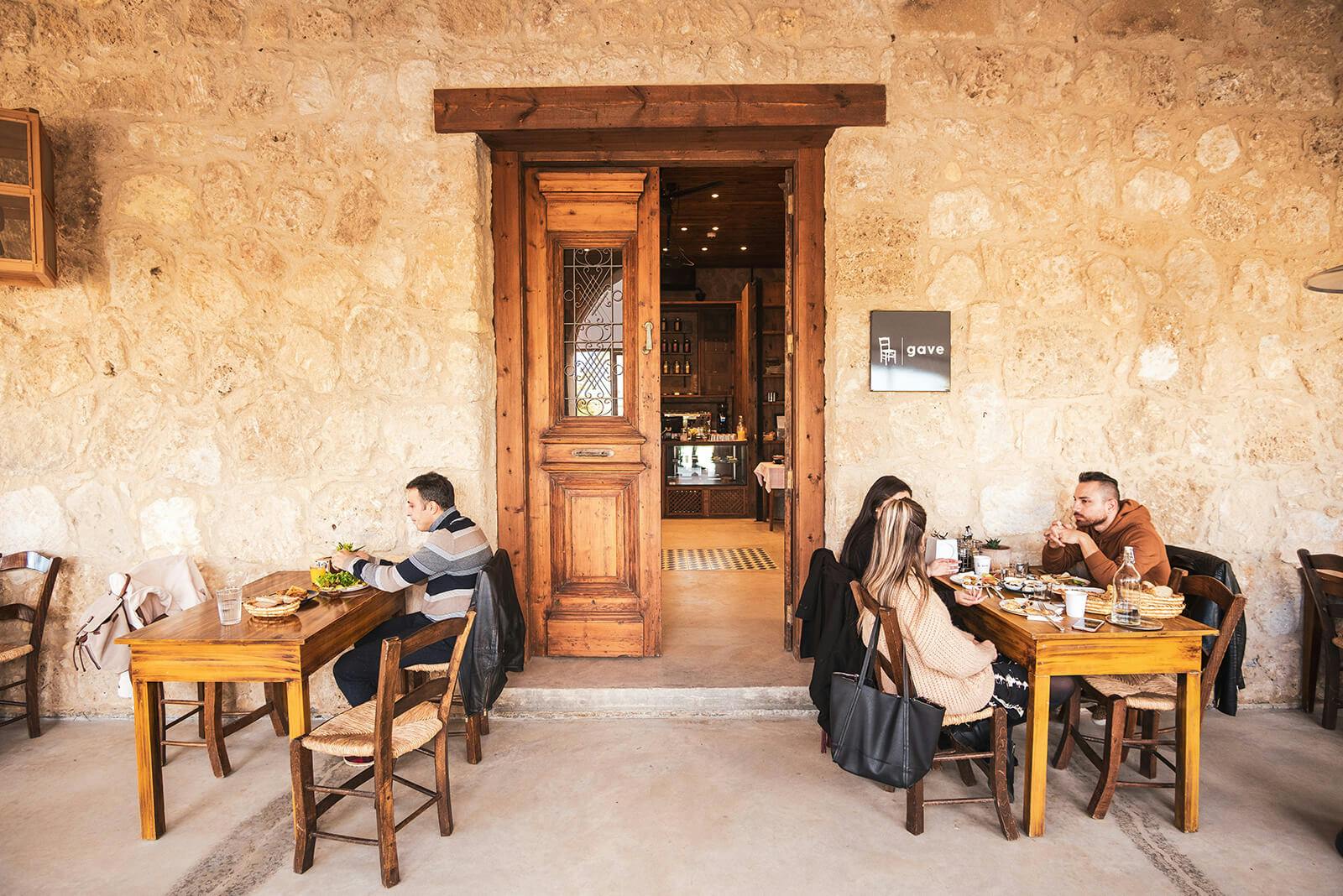 From village coffeeshops to 5 star hotels...
Natural, historical and magical… There are so many words to describe Alsancak. Let's add "unforgettable tastes" to our list. It is possible to find everything you are looking for in Alsancak, whether it is delicious and traditional Cypriot cuisine that reflects the culture of Cyprus, or the distinguished flavors of the world cuisine! In addition to traditional places such as village coffee houses, taverns and authentic restaurants; stylish cafes and modern restaurants cater to different expectations. From 5 star luxury hotels to boutique hotels and holiday villages, different accommodation alternatives keep the tourism alive.

Alsancak is a place that cannot be described but only experienced; unique in every corner, unique in history, unique in nature and culture ... And I hope this blog post will be one of the things to accompany you during your next Cyprus visit.
Harper Özbirim,
Kıbrıs Developments