A significant contribution will be made to the region thanks to Blue Way Tic and Tur Şti Ltd, which undertakes the financing of the infrastructure works within the scope of the project of Alsancak Municipality regarding the regulation of physical access and water main of the region that will connect Alsancak and Yeşiltepe towns to each other.
With the protocol signed between Alsancak Municipality and Blue Way Group, the investment financing of the project in the amount of 4 million 444 Thousand and 353 Turkish Liras will be met by Blue Way Tic ve Tur Şti Ltd and the project will be implemented by Çağ Yap İnşaat Şti, which is under the roof of Blue Way as the actual contractor.
Speaking at the signing ceremony of the project, which includes the bridge, street and water infrastructure works, Mayor Fırat Ataser stated that they had great difficulties in providing water to the citizens in the region, they were working on the project to meet the needs, but they could not implement the project because they had trouble with the budget.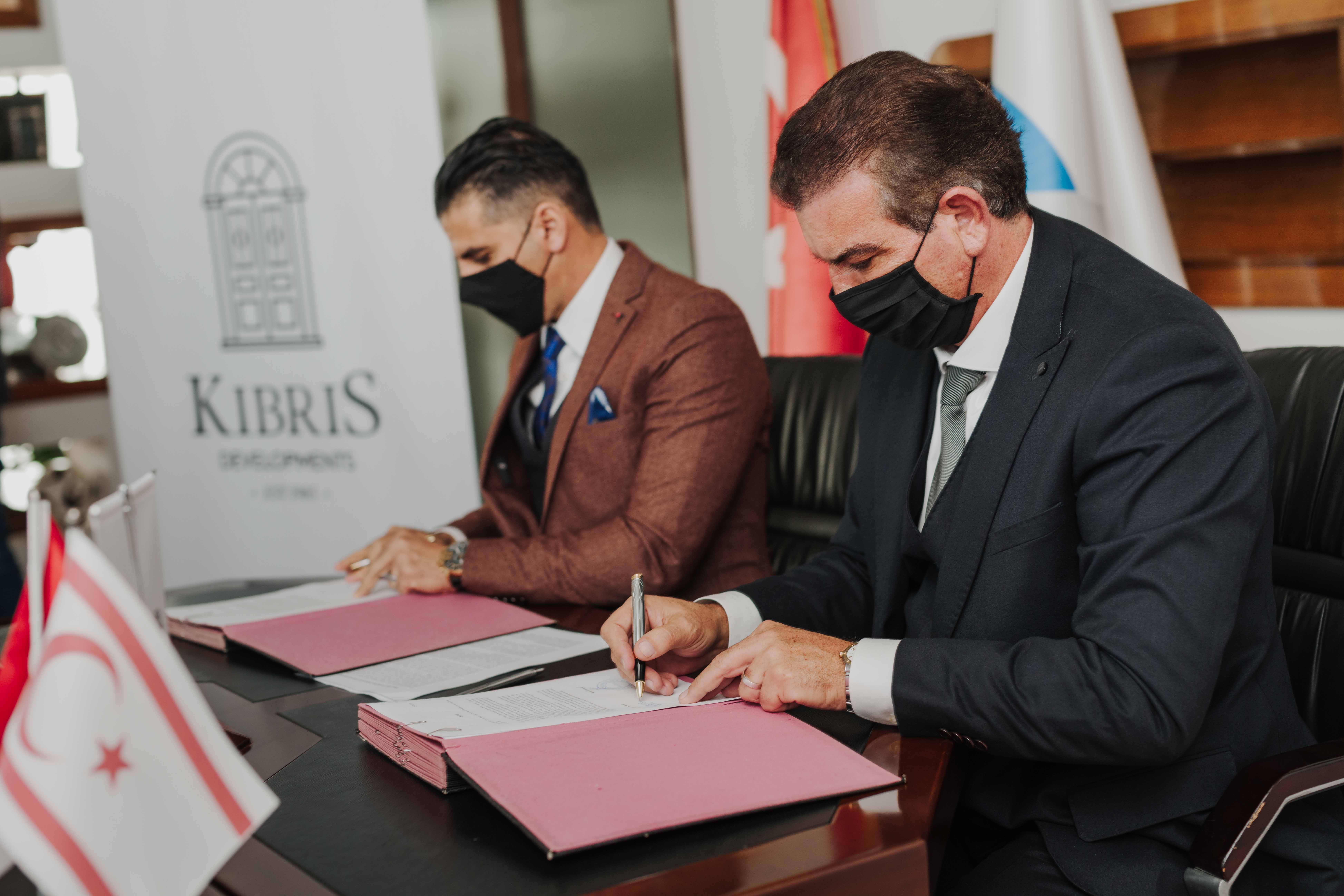 Ataser stated that they wanted support from Çağatay Özbirim for the financing of the project because they know his love of the Alsancak region and the importance he attaches to the infrastructure and that Çağatay Özbirim did not refuse this request and added a new one to the contributions they continued for many years to add value to Alsancak.
Stating that Kıbrıs Developments, one of the Blue Way group companies, adds value to the region with all the projects they have done in Alsancak, Ataser said, "With the realization of the project in question, we will bring an alternative ring road to the region.
We, as Alsancak Municipality and Blue Way Group, are doing what the state should do. Within the framework of the protocol we made, the contributions and services made by the company will be left to the public ". Emphasizing that he is extremely grateful that the financing of such a large project was provided by Blue Way Tic and Tur Co., of which Çağatay Özbirim is the director, Ataser also stated that they wanted to make a gesture by naming the bridge and the street in the project, named after Çağatay Özbirim, within the framework of the decision taken by the Municipal Council.
Çağatay Özbirim, on the other hand, stated, "As the director of the Blue Way, Çağ Yap and Kıbrıs Developments group of companies, being originally from Alsancak town, and a person who loves Girne/Kyrenia, we have taken it as a mission to build and create quality living spaces that are sustainable, green, environmentally friendly and planned by taking into consideration the future predictions. With the consideration of these aspects, we have built many award-winning projects in Alsancak. I am proud of my company and my region, Alsancak".